Industrial & Power Webinars
STRUCTURAL TECHNOLOGIES hosts a variety of webinars designed to provide education on civil and structural infrastructure topics. As a registered continuing education systems provider of AIA, STRUCTURAL TECHNOLOGIES can provide 1 LU for each webinar below. Click the register button for each webinar you would like to sign up for. If you would like to schedule a personalized session for your team, please fill out our request form.
Condition Assessment with Drones and 3D Modeling: Thursday, August 13 @ 11AM CST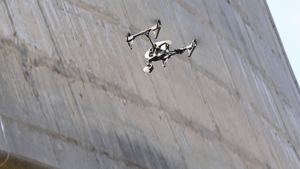 Webinar Description:
Learn about advancements in technology – including the use of drones and 3D modeling to safely and efficiently assess and long-term asset management for large industrial and power infrastructure such as chimneys, stacks, natural draft cooling towers, silos and more.
Featured Speaker:
John Wiederholt
Senior Director, Business Development
John is a technical solutions provider with expertise in solving process and infrastructure related problems in all types of power generation, transmission and distribution facilities as well as industrial facilities, leveraging over 14 years of experience with STRUCTURAL TECHNOLOGIES and in these industries. Using the investigate design build model, John adds value for customers in these markets.